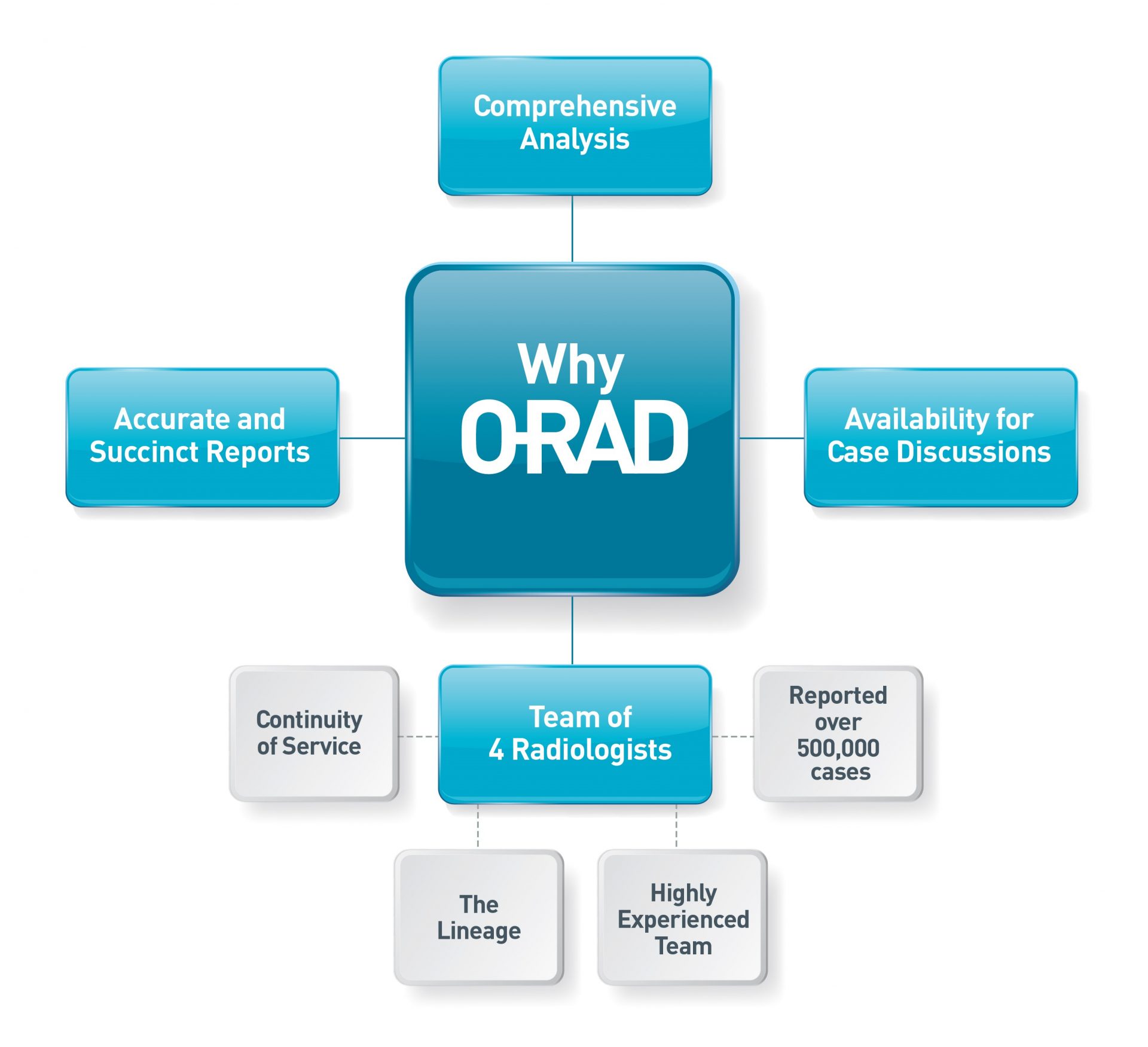 Comprehensive Analysis
Every single scan is carefully evaluated in its entirety. Our maxillofacial radiologists also focus on delivering concise and accurate reports that aid the clinician in diagnosis and treatment planning.
Radiological skills are predicated upon great training and the reporting of a large volume of varied and complex work with appropriate mentorship. This is what you access when you use O-RAD for your reporting needs.
Accurate and Succinct Reports
We understand that clinicians are typically time poor and we aim to provide the most succinct reports where only clinically relevant findings or more unusual appearances requiring explanation are included.
Availability for Case Discussions
Our unique service includes access to discuss your referred cases with one of our oral and maxillofacial radiologists, which does not incur an additional fee. Having five oral and maxillofacial radiologists on our team ensures availability.
Case Sharing
CBCT data submitted to O-RAD along with the associated oral and maxillofacial radiologist's report and reformatted images are securely stored on the O-RAD server. This allows you to quickly and securely share this information with other clinicians involved in the patient's management. This can be done on your web browser with no software download required.
Online Viewing Software
A free online image viewing software is available for all clinicians to interrogate the dataset. This is available through your web browser with no software download required.
Team of Radiologists
O-RAD's team of four maxillofacial radiologists ensures continuity of a prompt and proficient reporting service.
Being powered by Envision Medical Imaging, our OMR team have the direct support of a highly experienced team of five head and neck radiologists and neuroradiologists.